Tanzania Biological Safety Association (TaBSA)
The International Federation of Biosafety Associations is pleased to welcome the Tanzania Biological Safety Association (TaBSA), as an official Member to the IFBA. The increasing need to enhance the protection and the safety of the employees involved in the management, processing, analysis and transfer of biological agents, as well as the safety of the general public and the protection of the environment, has led to the establishment of the Society, in the areas of Health, Agriculture, Animal health, Food and Pharmaceutical industry. The main Objectives of the TaBSA will be:
To advance biosafety and biosecurity as a scientific discipline through capacity building and research in Tanzania.
To enhance collaboration and networking in areas of biosafety and biosecurity, including biorisk management implementation of these principles in Tanzania.
To identify the training needs of Tanzanian Biosafety Professionals for the purpose of ensuring their proper qualifications for enforcing biosafety and biosecurity principles.
To design and implement training programmes that increase knowledge and skills in biosafety and biosecurity of the members.
To utilize knowledge and skills in biosafety and biosecurity to design and implement- biosurveillance and molecular diagnostic systems in order to strengthen prevention, detection and responses to emerging and re-emerging biological threats in Tanzania.
To seek International cooperation towards reducing the risk of biological threats by collaborating with other professionals and governments to develop best biosafety and biosecurity practices that are consistent with national and international standards requirements.
To provide members continuous opportunities for biosafety and biosecurity communication, education and participation in the development of standards, guidelines and regulations for these disciplines.
To expand biosafety and biosecurity awareness and promote the safe working environment, so as to reduce the potential for occupational illness and adverse environmental impact from infectious agents or biologically-derived materials. 
To promote responsible conduct of life sciences or dual use research
To strengthen laboratory biosafety containment levels in Tanzania, to be able to handle, investigate and dispose safely highly pathogenic organisms
Members:
Individual Members:

 Any person with an interest in Biological Safety, Biosecurity, Medical Engineering, and or any other disciplines in biological sciences.
Corporate Members:

 Any company or organization with an interest in biological safety and security
Student Members: A student eligible for college or university education with an interest in Biosafety and Biosecurity
Emeritus Members: A person who has been an Individual Member for 10 years, who has retired and who is no longer employed
Honorary Members: A person who has made outstanding contributions to biological safety or who has served the Association with distinction
TaBSA Board of Directors:
President: Dr. Zachariah Ephraim Makondo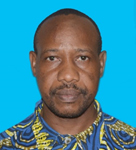 Vice President: Dr. Ireen Kiwelu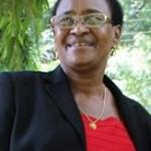 Secretary: Mr. Medard Beyanga
Treasurer: Mr. Gilbert Shayo
Councilors: Mr. Jacob Lusekelo, Mr. Ibrahim Hamidu, Prof. Robinson Mdegela, Dr. Emmanuel Mayenga, Dr. Harrison Sadick
Contact: