OUR PROFILE
Spotlight on IFBA Member Organization
BioRisk Association of the Philippines BRAP
Biosafety and biosecurity were recognized in the Philippines as early as 2006. However, word of mouth was insufficient. Because of this, Dr. Miguel Martin Moreno founded the BioRisk Association of the Philippines 2015, Inc. (BRAP2015) in 2015. With the support of his colleagues and advisors, in response to the need for an honest, knowledgeable, and trustworthy organization to address the immediate biosafety and biosecurity concerns of the laboratories nationwide. Dr. Moreno called upon the Philippine Association of Medical Technologists to help him begin advocating for biosafety and biosecurity covering 97% of all laboratories within the first two years. BRAP2015 had a total of 67 founding members at its April 2016 inaugural symposium. In May of 2017, the association was legally registered as a non-government, not for profit organization. To date, BRAP has more than 1500 official members and more than 3000 observer members on social media, all of whom are working to address the eminent dangers of laboratory biological risks and hazards.
BRAP2015 envisions a secure, competent laboratory workforce and a safe laboratory working environment in order to promote healthy worker relationships and a healthy national environment. BRAP has accomplished this by being at the vanguard of biosafety, biosecurity, and biorisk management in order to create and implement innovative, effective, and efficient methods in accordance with local and international standards in order to enhance the quality of life for Filipinos. BRAP continues to expand while promoting biosafety and biosecurity throughout the nation of more than 7,100 islands, which had more than 700 members as of mid-2017.
Since 2016, BRAP2015 has provided the nation with biosafety, biosecurity, and biorisk management advocacy and updates. During the formative years, it provided our members with numerous seminars and webinars, the vast majority of which were provided at no cost from funders who believed in our advocacy to mention a few, the US Department of State Biosecurity Engagement Program, CRDF Global and Health Security Partners. BRAP2015 helps its members prepare for the professional certification exams administered by the International Federation of Biosafety Associations (IFBA) by conducting its own review course led by members who have taken and passed the exams with flying colors.
Since 2017, BRAP2015 has held an annual convention and is now preparing for its sixth convention, at which local and international lecturers will address the needs of their expanding membership. BRAP's ongoing flagship project is the training of potential biorisk officers to become internationally recognized biosafety professionals by attending a 7-week advanced course over 10 months, presenting a capstone project for publication, and becoming professionally certified by the International Federation of Biosafety Associations in Ottawa, Canada.
For further details and to contact the BioRisk Association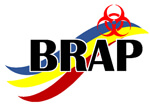 of the Philippines please visit:
https://bioriskassociationphilippines.org/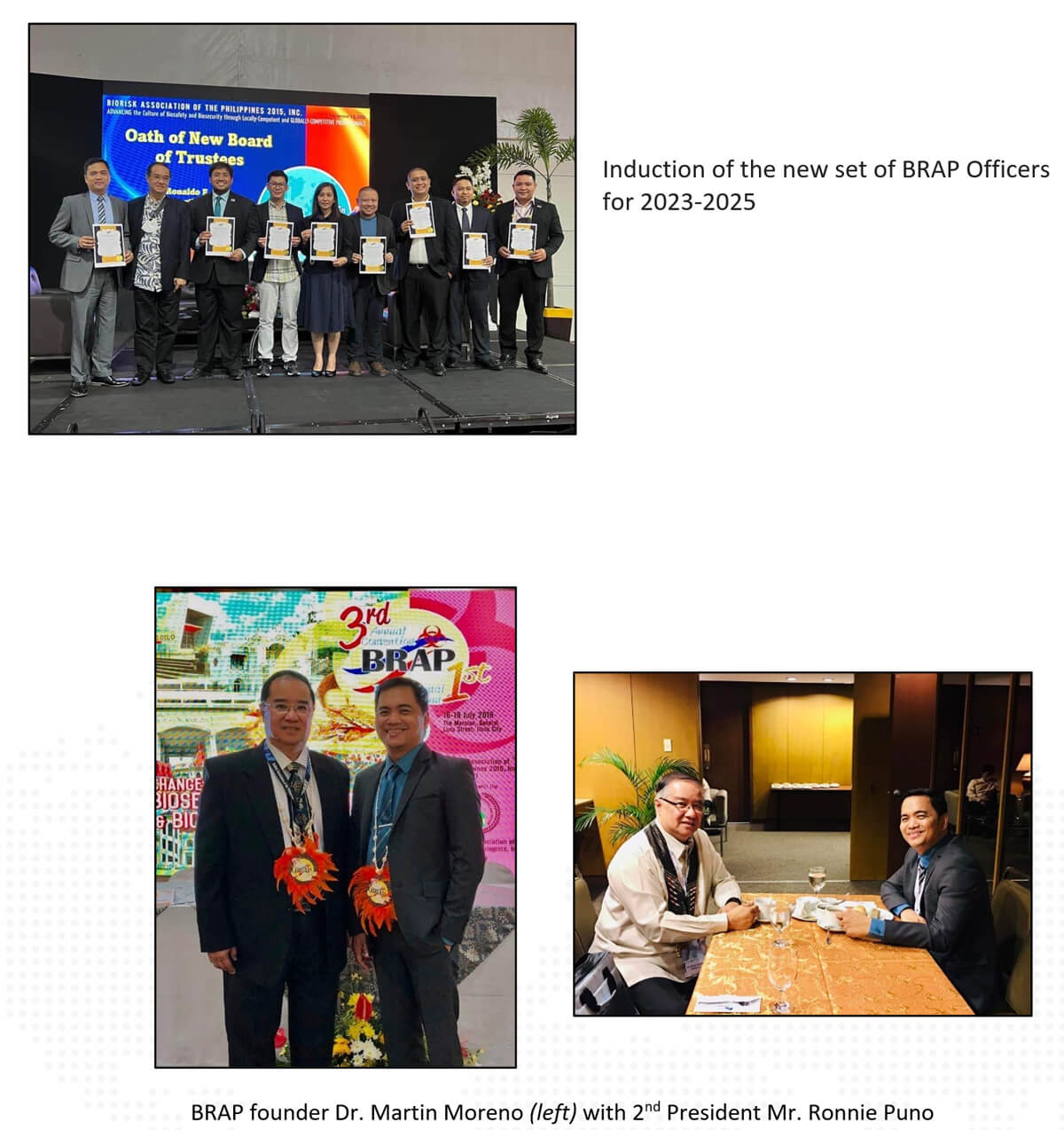 IFBA PREVIOUSLY SPOTLIGHTED MEMBERS