Partnerships
Safe, secure and responsible work with biological materials requires a global commitment and the leveraging of multiple stakeholders at the international, regional and local levels. The IFBA strives to bring various partners together and join forces with like-minded organizations. We collaborate with national animal and health authorities, with regional and international organizations (e.g. ASEAN, WHO, OIE, ASEAN, BWC, UN1540, Interpol, Stop TB Partnership, JEE Alliance, Chatham House), with like-minded professional associations (e.g. International Federation of Biomedical Laboratory Science, African Society for Laboratory Medicine) and with the private sector.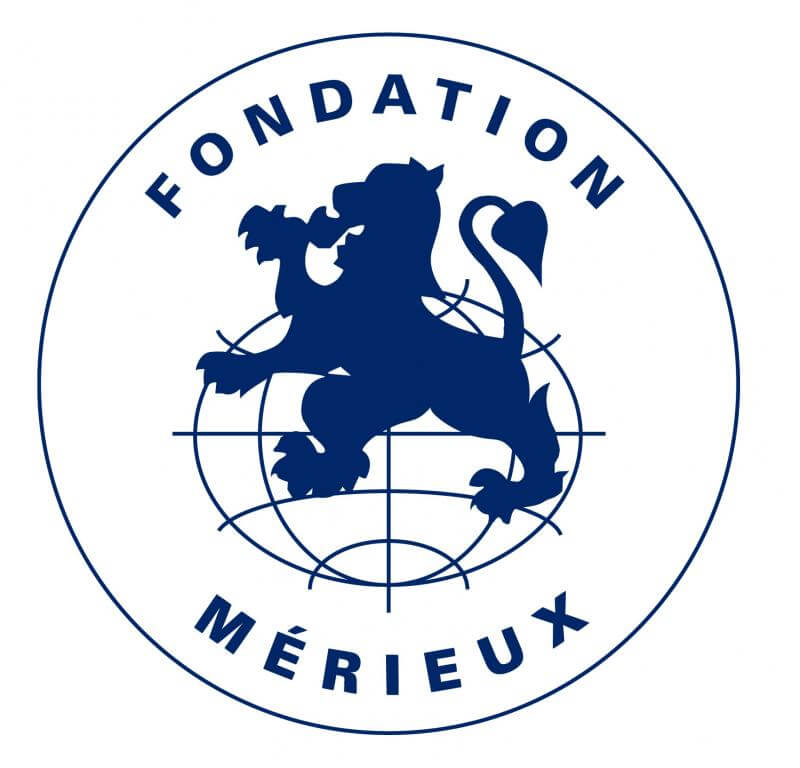 The IFBA is pleased to partner with the Mérieux Foundation, an independent family foundation with public interest status, chaired by Alain Mérieux. Its mission is to contribute to global health by strengthening the local capacities of developing countries to reduce the impact of infectious diseases that affect vulnerable populations, particularly mothers and children. Present in some twenty countries in West Africa, the Indian Ocean, the Caribbean, Latin America, Asia, and the Middle East, the Mérieux Foundation focuses its action on four objectives: increasing access to diagnosis for vulnerable populations, enhancing local applied research capabilities, encouraging knowledge-sharing and improving conditions for mothers and children, taking a global health approach.
The Mérieux Foundation works to increase access to diagnosis for vulnerable populations by enhancing local capacities. Biosecurity and Biosafety are essential aspects to strengthen laboratories and involve developing their infrastructure, equipment and training.
Click here to learn more about their laboratory strengthening, biosafety and biosecurity initiatives and projects around the world.
For more information, please visit www.fondation-merieux.org

The IFBA welcomes its ongoing collaboration with Nuaire Inc. to strengthen global laboratory biosafety. Both organizations share similar goals of providing safe, practical and sustainable solutions for biological safety cabinets in all areas of the world. Also driving our two organizations is not only the provision of high quality equipment, but a commitment to the ongoing training and servicing to ensure that biological safety cabinets are used properly and sustained over the long term.
Risk assessment in human and animal health diagnostic laboratories is a fundamental process to identify potential hazards and specify practices and procedure that will minimize or eliminate exposure to those hazards. The use of biological safety cabinets (BSCs) presents one avenue for mitigating hazards associated with infectious biologicals and aerosols. Unfortunately, and far too often, personnel are not adquately trained in the proper selection, installation, use and ongoing maintenance of BSCs. The IFBA and Nuaire are working together to find simple, safe and workable solutions to improve the situation in South East Asia, Africa, Latin America and other regions of the world. Towards this end, we are excited that Nuaire has also sponsored individuals from around the world to earn their IFBA Professional Certification in Biosafety Cabinet Selection, Installation & Safe-Use. https://internationalbiosafety.org/who-we-are/sponsors-donors/connecting-sponsors-with-candidates/
For those who are not familiar with Nuaire, the company was established early in the 1970s when it was awarded a contract to design and manufacture the first modern day BSC to meet with the US NIH specification entitled "Laminar Flow Biological Safety Cabinet". Since that time, Nuaire has grown substantially and manufactures a wide range of BSCs and other complimenatry laboratory products that are distributed worldwide. The company also develops and distributes education tools and technical bulletins designed to assist in understanding the different functions and safe operation of the BSC.
Widespread and lasting results can only be realized by harnessing the power of multiple stakeholders. No individual sector – government, NGO, or business – can make a big a difference alone as we can make by working together. Collaborating with Nuaire will enable us to accomplish our greatest successes in the safe and sustainable use of biological safety cabinets worldwide.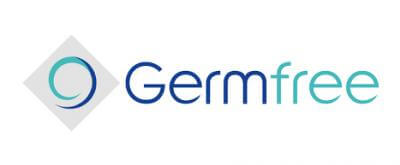 The IFBA welcomes its continued work with Germfree Laboratories in a series of initiatives with a collaborative approach to sustainable global biosafety. This collaboration acknowledges the multifaceted nature of global biosafety systems and strategies, where both human and engineered determinants of health security must be addressed to achieve their effective implementation over the long term. With Germfree's legacy of scientific innovation to advance global health, this collaboration continues to serve the global community through capacity-building and implementation of a network of sustainable laboratories in resource limited countries. Germfree and IFBA continue their shared projects in this regard, informing the international community of best practices towards risk-based laboratory facilities that are engineered to be energy efficient, durable, cost-effective and locally maintained. Commitment to the effective design and implementation of sustainable laboratories is continued under this new collaboration. Germfree and IFBA seek to address the complementary human factors of this approach in supporting professional community-based initiatives such as the IFBA Equity-Focused Coordinating Committee (IFBA ECC). The IFBA ECC engages with and promotes underrepresented groups in global biosafety, including women and youth, achieving quantifiable outcomes towards the diversity, equity, and inclusion required for universalization of best biosafety and biosecurity practices worldwide. Germfree and IFBA's support of the IFBA ECC and other shared work aims to build a future biosafety workforce with technical competency and skillsets which equip them with the ability to collaborate across sectors, disciplines, and regions to solve global biosafety's most complex issues.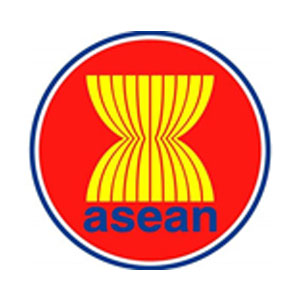 The IFBA has partnered with Global Affairs Canada and the ASEAN Secretariat to advance sustainable biosafety and biosecurity in laboratories throughout the Southeast Asian region.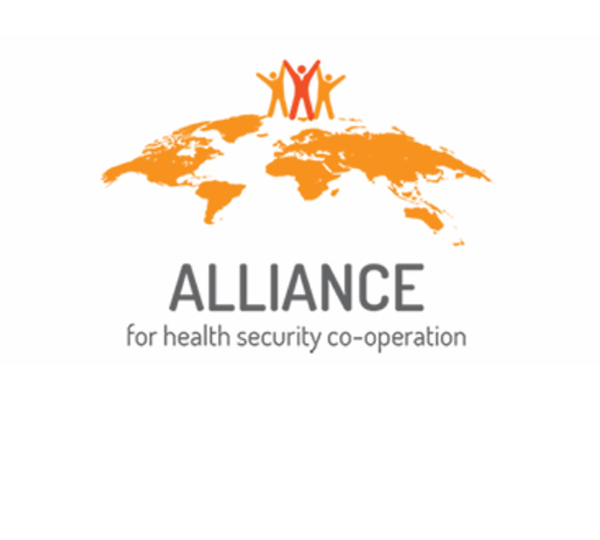 The JEE Alliance is a platform for facilitating multisectoral collaboration on health security capacity building and International Health Regulations implementation. IFBA's network of certified biosafety professionals and Member Associations are assisting their respective governments in carrying out Joint External Evaluations (JEE) and filling in identified gaps in biosafety and biosecurity.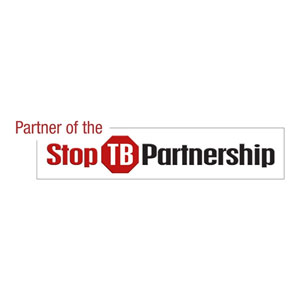 Established in 2001, and housed by the World Health Organization, the Partnership is a network of organizations working together to realize the common vision of a world free of TB. The IFBA is collaborating with the Global Laboratory Initiative and supporting the implementation of the Global Plan to Stop TB in the areas of biosafety advocacy, sustainable risk-based approaches to biocontainment laboratory infrastructure, biosafety training and capacity building.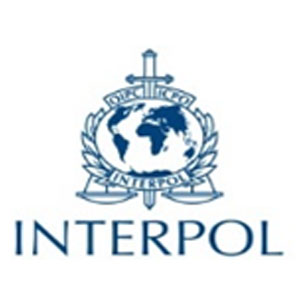 To better support member countries in ensuring the safety and security of biological materials and emerging technologies, INTERPOL created Operation S3OMMET (The Safe, Secure, Surveillance of Microbiological Material and Emerging Technologies). Raising awareness among law enforcement, public health officials, biosafety professionals and academia in regions where it is most needed is a key goal of the project. Operation S3OMMET constitutes the cornerstone of collaboration between the INTERPOL CBRNE Sub-Directorate, the International Federation of Biosafety Associations (IFBA) and CORDS (Connecting Organizations for Regional Disease Surveillance).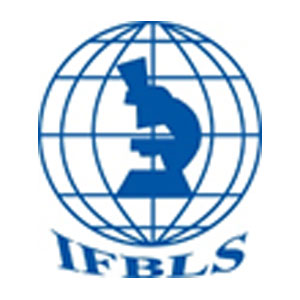 The International Federation of Biomedical Laboratory Sciences is a global organization working to increase opportunities for the development of laboratory professionals through education and partnership. Under the umbrella of IFBA's cooperation with IFBLS, our national Biosafety Associations are collaborating directly with IFBLS's network of Members at the local level to build biosafety capacity among laboratory professionals and biomedical scientists worldwide. Our recent collaborations include:
Association of Kenya Medical Laboratory Scientific Officers (AKMLSO)
Associazione Nazionale Tecnici Sanitari di Laboratorio Biomedico (ANTeL)
Korean Association of Medical Technologist (KAMT)
Philippine Association of Medical Technologists Inc. (PAMET)
Cameroon Association of Medical Laboratory Science (CAMELS)
Panhellenic Association of Medical Laboratory Technologists (PETIE)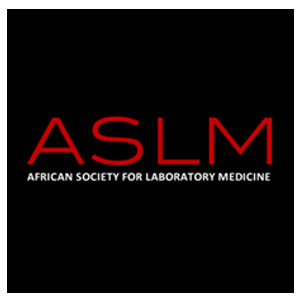 The African Society for Laboratory Medicine (ASLM) is a pan‐African professional body working to advocate for the critical role and needs of laboratory medicine and networks throughout Africa. Framed within the broader context of effective laboratory systems, the ASLM advocates for biosafety strategies and programs, and provides the training and tools needed for the implementation of biosafety best practices.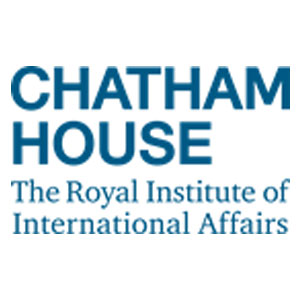 The Sustainable Laboratories Initiative at Chatham House aims to support an alternative approach to laboratory biosafety and biosecurity for high-consequence pathogens in Africa whereby the design and operation of laboratories are better matched to the local risks, needs and resources, making them more sustainable.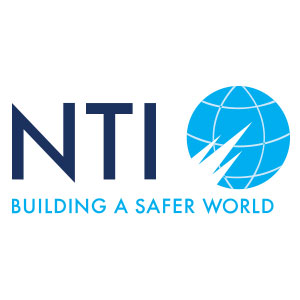 NTI's Global Biosecurity Dialogue brings together senior officials from ministries of foreign affairs, health, defense, agriculture and other relevant sectors to address biosecurity threats and identify new and measurable actions to advance international biosecurity. Over time, this Dialogue seeks to:
Build cross-border collaboration to achieve specific biosecurity targets
Increase the number of countries providing national, regional, or global financial and technical support to strengthen biosecurity
Promote new actions and investments among senior officials to mitigate emerging biological risks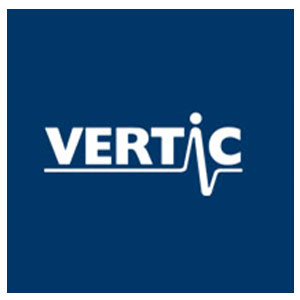 VERTIC is an independent, non-profit making charitable organization supporting the development, implementation and verification of international agreements as well as initiatives in related areas. Recent collaborative activities include the facilitation of a legislation drafting workshop by VERTIC to assist the Mali Association for Biosafety & Biosecurity (MABB) in the implementation of a comprehensive national biosafety and biosecurity system in Mali.