IFBA Global Mentorship Program
LATEST NEWS: South-to-South Mentoring as a Vehicle for Implementing Sustainable Health Security in Africa
.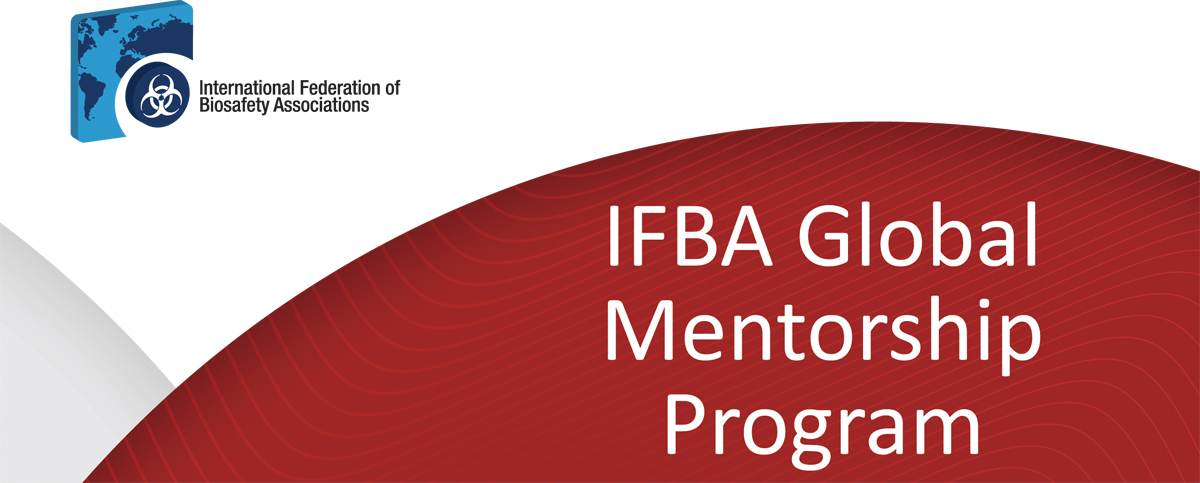 See the New Mentorship Flyer here
IFBA Global Mentorship Program 2019-2020 Graduates
The IFBA Global Mentorship Program is a worldwide initiative to support and sustain the international biosafety and biosecurity community. Mentor and Mentee pairs are matched based on region and professional discipline to encourage locally relevant professional guidance in any and all IFBA Professional Certification domains, including:
• Biorisk Management
• Biosecurity
• Biological Waste Management
• Biocontainment Facility Design, Operations, and Maintenance
• Biosafety Cabinet Selection, Installation, and Safe Use
Mentor and Mentee pairs are brought together to discuss regional and global issues and opportunities pertaining to biosafety, biosecurity, and biorisk management. Mentees will receive guidance in obtaining IFBA Professional Certifications and other career developing skills, and mentors may put their experience towards renewing their existing IFBA Professional Certifications!
Application Details
The IFBA Global Mentorship Program is not currently accepting applications for the 2020-2021 program cycle. Please note that all applications submitted outside of the official application period will not be considered for the upcoming or present program cycle.
If you have any questions or concerns regarding the IFBA Global Mentorship Program, including the application process, please contact Stephanie Norlock, IFBA Program Officer at s.norlock@internationalbiosafety.org