Bangladesh Biosafety and Biosecurity Society
"Members Spotlight" serves to highlight the activities of our regional and national associations, allowing individuals to get to know others in our global biosafety community.
OUR PROFILE
Bangladesh Biosafety and Biosecurity Society is a nonprofit, non-government, charitable, voluntary and non-political organization. The establishment of the Society was initiated based on a network, working in Bangladesh, in the field of Biosafety and Biosecurity since November 2011 to foster best and sustainable biosafety and biosecurity practices in Bangladesh. The benefits envisioned by the Society are:
A coordinated national biosafety and biosecurity network
Standardized biosafety, biosecurity and containment procedures and practices
Expert knowledge accessible to national regulatory groups in all aspects of biological safety and security
Development and advancement of national biosafety and biosecurity expertise
The Society is working to promote biosafety and biosecurity knowledge in human health, agriculture and livestock for infectious disease prevention and controlling spread of biological hazard by conducting training, conferences, workshops and distributing information through various routes. The society is working to increase biosafety and biosecurity experts in Bangladesh since 2015 who can provide consultations and opinions on related issues. The society is also creating biosafety and biosecurity recommendations and guidelines for Bangladesh.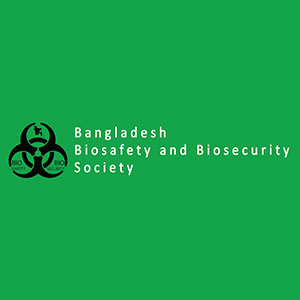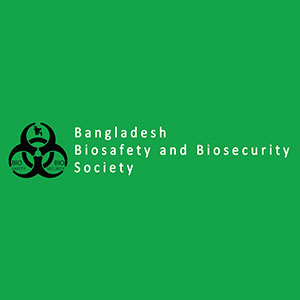 CONTACT
Union Heights, Level 5 55-2
Bir Uttam Quazi Nuruzzaman Sarak ,West Panthapath,
Dhaka-1205 Bangladesh Biosafety Office, icddr,b
68 Shahid Tajuddin Ahmed Sarani,
Mohakhali, Dhaka 1216
Bangladesh

PREVIOUS FEATURED MEMBERS