Mexican Biosafety Association (AMEXBIO)
The IFBA is pleased to feature a different Member of our organization each month. "Get to Know our Members" serves to highlight the activities of our regional and national associations, allowing individuals to get to know others in our global biosafety community. Members are picked randomly each month to ensure equitable representation.
OUR PROFILE
The Mexican Biosafety Association, A.C. (AMEXBIO) is a non-profit civil association created in March 2009. AMEXBIO's main objective is to disseminate specific knowledge on biosafety and biosecurity as well as to promote academic training and development of human resources in the matter.
AMEXBIO is formed by a multidisciplinary group of professionals including prominent companies, academic entities, governmental institutions as well as non-governmental organizations. Every year AMEXBIO is responsible for the organization of an International Symposium on Biosafety and Biosecurity (SIBB), an event attended regularly by a large number of professionals in the field of health sciences and related to biological security. The SIBB is the forum for the ideas exchange between multidisciplinary professionals in matter of biosafety and biosecurity.
AMEXBIO has established several partnership agreements with several worldwide Biosafety Associations for strengthening the importance of the biological risk management as well as the biological safety in the America's Region. Nowadays, the AMEXBIO has a strong leadership in the Region and is a reference for many healthcare institutions in matter of biosafety and biosecurity. On the other hand, AMEXBIO also collaborates with academic institutions such as the Arizona State University (ASU) Biosafety and Biosecurity Program to strengthen biosafety and biosecurity initiatives across the US and Mexico border. ASU/AMEXBIO initiative is providing a platform to share information and training and establish research collaborations in relation to emerging biological and gene editing technologies such as CRISPR/Cas9, zinc fingers, TALENs, synthetic biology and gene drives.
On the other hand, the AMEXBIO published in 2016 the AMEXBIO Guidelines for Biorisk Management, a document based on CWA15793, but at no time does it seek to infringe the copyright of CEN. The Working Group considers that the Guidelines are a logical evolution in time and place from CWA15793, which are non-profit, but pursues the same purposes: to control the biological risks of an organization. Nowadays the AMEXBIO Guidelines have become a reference document in the country and in the region, for conducting appropriately a biological risk management when working with biological agents.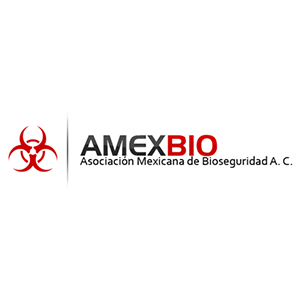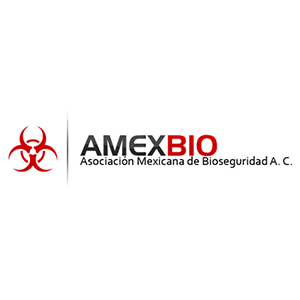 CONTACT
Playa Pie de la Cuesta 340 – 1er. Piso,
Colonia Reforma Iztaccíhuatl Sur, Delegación Iztacalco, C.P. 08840, Ciudad de México, México.

PREVIOUS FEATURED MEMBERS