Society for Biosafety, India (SBS)
The IFBA is pleased to feature a different Member of our organization each month. "Get to Know our Members" serves to highlight the activities of our regional and national associations, allowing individuals to get to know others in our global biosafety community. Members are picked randomly each month to ensure equitable representation.
OUR PROFILE
In response to the global concern about emerging and re-emerging infectious diseases and bioterrorism, considerable interest has been generated world-over on the biosafety and biosecurity issues. A need was also felt in India to have a common platform for spreading awareness about biosafety and biosecurity among life sciences researchers and promoting the use of biosafety concepts in the country. And thus lies the genesis of the Society for Biosafety, India (SBS). SBS was formally born on 11th August 2010. Since then it has been working as a pioneering professional association in collaboration with various organizations in promoting the concept of biosafety and biocontainment among the scientists, teachers, students and bio-engineering professionals. The primary goal of the society is to promote the concept of laboratory biosafety to cater to the needs of the country in handling high-risk pathogens, including exotic and emerging diseases of humans and animals. The society has not only become an active forum for the continued and timely exchange of biosafety information but also is engaged in promoting biosafety as a scientific discipline and serve the growing needs of biosafety professionals in the country. In this endeavor, the society has been collaborating with a number of international organizations with an aim to disseminate the knowledge on biosafety through seminars, meetings, awareness programs and guest lectures at various institutions. The society has so far conducted 3 pre-conference workshops in collaboration with American Society of Microbiology and trained more than 500 researchers in core areas of laboratory biosafety and biosecurity. Various other workshops and awareness programs have also been conducted all over India where in addition to concepts of biosafety and biosecurity information on pathogen inventory management, concepts of biorisk management, mechanisms and identification of the need of different types of biosafety cabinets and biological waste management have also been given. More than 2000 participants have benefitted from these workshops. The society publishes an e-newsletter annually and has a website: www.biosafetysociety.in. The society is new and young and is slowly gaining its foot hold with a life membership of more than 250 professionals across diverse disciplines like veterinary sciences, medical sciences, biotechnology, bio-engineering and many others where biosafety concepts are applied.
The Society for Biosafety in India was officially registered with the Registrar of Firms and Societies, Government of Madhya Pradesh on 11th August, 2010 with the following objectives:
To promote the concept of biosafety and biosecurity to cater to the needs of the country in handling high risk pathogens, including exotic and emerging diseases of humans and animals having zoonotic implications.
To provide the opportunities for exchange and dissemination of knowledge and ideas through discussions, organizing conferences, symposia, seminars, other periodical meetings and other means and for collaboration between persons interested in the field of biosafety and biosecurity.
To encourage and facilitate participation in meetings and conferences, that may be held in India or abroad for discussing matters relating to the advancement of biosafety and biosecurity.
To initiate or promote research in all field of biosafety and biosecurity aspects, if necessary by providing financial and other assistance to education and research or development activities in the field of biosafety and biosecurity.
To publish scientific and technical journals, policy papers, monographs, bulletins, pamphlets, newsletters, etc. on subjects related to biosafety and biosecurity aspects.
To affiliate or associate with other National and International organizations for furthering the interest of the Society.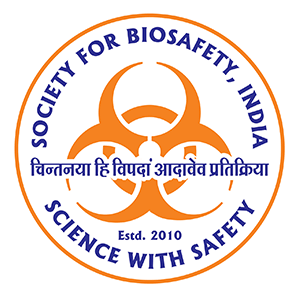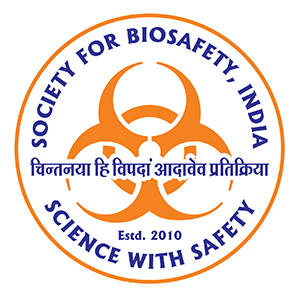 CONTACT
President, Society for Biosafety,
National Institute of High security Animal Diseases
Anand Nagar, Bhopal-462022
(MP), India

PREVIOUS FEATURED MEMBERS