The International Federation of Biosafety Associations (IFBA) is pleased to announce the launch of Masinde Muliro University of Science and Technology's (MMUST) new undergraduate Bachelor of Science in Biosafety & Biosecurity program. Developed in collaboration with the IFBA, and with technical expertise from the University of British Columbia's Department of Safety & Risk Services, this unique degree program represents a milestone towards a future sustainable workforce by formalizing the biosafety & biosecurity career path within the higher education system. Strategically placed in Kenya, MMUST's BSc. in Biosafety & Biosecurity not only serves youth interested in a pursuing a professional biosafety career across the African region but globally as well.
Click here for further details on applying for the September 2023 intake of students for this exciting new program!
Click here to read IFBA's white paper "Biosafety Education – A Call to Action" and find out more about the BSc. program's partners.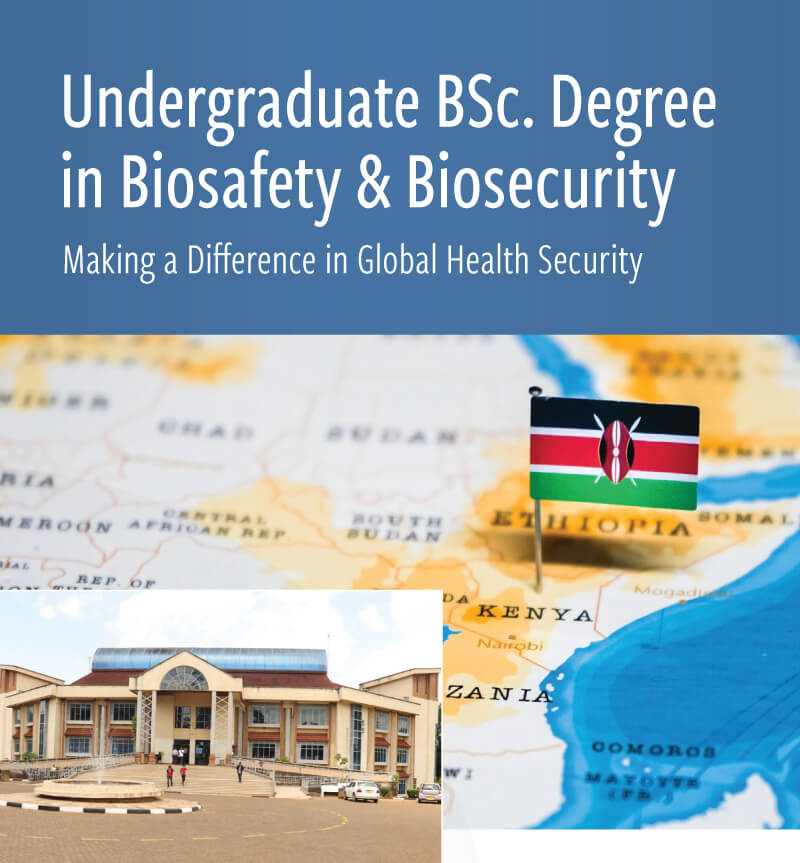 MMUST BSc degree program flyer
The IFBA and MMUST are grateful for the funding support provided by the Weapons Threat Reduction Program of Global Affairs Canada and the many other partners who supported and contributed their expertise to this project.