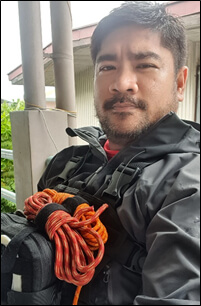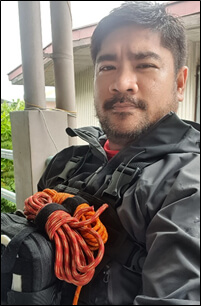 Edson Michael Simon, Philippines
Philippines
-IFBA PC in Biorisk Management
-IFBA PC in Biosecurity
-IFBA PC in Biosafety Cabinet Selection, Installation and Safe Use
-IFBA PC in Biological Risk Assessment
The International Federation of Biosafety Associations is pleased to spotlight Mr. Edson Michael Simon, an IFBA certified professional in Biorisk Management, Biosecurity, Biosafety Cabinets, and Biological Risk Assessment.
Mr. Simon is a Registered Medical Technologist with a Master's Degree in Public Health. He previously worked at the Research Institute for Tropical Medicine as the Head of the Laboratory Operations Unit under the office of the Division Chief. Prior to this, he worked at the Department of Microbiology and Special Pathogens Laboratory handling both routine and high-risk bacterial and viral pathogens. Over the past 14 years, he has been involved in many laboratory responses to high-risk pathogen disease outbreaks in the country including suspected Anthrax, Avian Influenza H1N1, MERS, Ebola Reston, suspected Nipah virus and SARS-CoV-2.
In addition to his regular laboratory duties, Mr. Simon has been heavily involved in biosafety, biosecurity, and response preparedness for naturally occurring and intentional biological or CBRN emergencies. He was one of the founding members and Unit Head of the Biological Emergency Response Group of the institution. The Unit was originally established as a specialized entity capable of collecting samples from high-risk pathogen outbreaks, and later added additional functions including decontamination and patient handling in a CBRN event. .
Currently, Mr. Simon is an independent biosafety and biosecurity consultant working towards the advancement of biosafety and biosecurity practices, and biological emergency response in the Philippines.