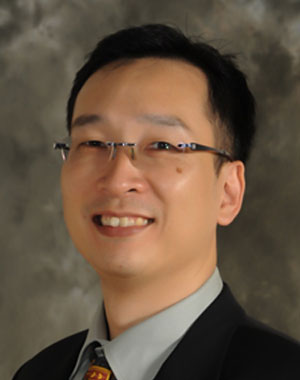 Cheng-Siang Tan
Malaysia
-IFBA PC in Biorisk Management
-IFBA PC in Biological Waste Management
-IFBA PC in Biosafety Cabinet Selection, Installation and Safe Use
Dr. Cheng-Siang Tan graduated with a doctorate in virology from Newcastle University, United Kingdom. He is currently attached to the Faculty of Medicine and Health Sciences, University Malaysia Sarawak (UNIMAS) located in East Malaysia. He has more than 16-year experience in the safe handling of infectious biological agents and is heading the Centre for Tropical and Emerging Diseases in the same institution.
He received his formal training in biorisk management mainly via Malaysian Biosafety and Biosecurity Association (MBBA) and supported by the Biosecurity Engagement Program (BEP), Cooperative Biological Engagement Program (CBEP) and the American Society for Microbiology (ASM). He has since received the IFBA Professional Certification (PC) in Biorisk Management in 2015 followed by two Specialist Professional Certifications in Biological Waste Management and Biosafety Cabinets respectively in 2016.
Cheng-Siang works closely with MBBA and other agencies in shaping the biosafety and biosecurity atmosphere in Malaysia. He has conducted numerous biosafety and biosecurity training and consultancy both locally and internationally. He had served in the technical committee in the drafting of the Malaysian Laboratory Biosafety and Biosecurity Policy and Malaysian Biological Weapon and Toxin Convention Bill.