Diversity, Equity, and Inclusion in Global Biosafety and Biosecurity
The International Federation of Biosafety Associations' Equity-Focused Coordinating Committee (IFBA ECC) serves to steer the development of focused, quantifiable outcomes to empower, retain, and amplify the voices of marginalized members and leaders within biosafety and biosecurity communities. By doing so, the IFBA ECC promotes a biosafety and biosecurity culture that is diverse, equitable, and inclusive (DEI). The first step to realizing this goal is to get a clear overview of the trends and challenges in meeting DEI within our Member Associations through this survey. The data from this survey enables the ECC to firstly identify where gaps and challenges lie, and then help recommend initiatives and policies that can address these as well as to share best practices between our Member Associations on DEI practices, policies, and initiatives.
In late 2020, the IFBA ECC partnered with the Nigerian Biological Safety Association (NiBSA) to implement a virtual survey pilot; the success of this collaboration led to the release of a second iteration of the survey, available to the global biosafety and biosecurity community. Professionals from Member Associations and Observer Organizations under IFBA's global network, as well as other key stakeholders in the global community, provided valuable perspectives across age, gender, professional sectors, geographic regions, and other intersecting aspects of identity as relevant to their work in biosafety and biosecurity. As the IFBA ECC embarks on further initiatives to define and promote DEI within biosafety and biosecurity, these results greatly contribute to their locally relevant and community-led implementation.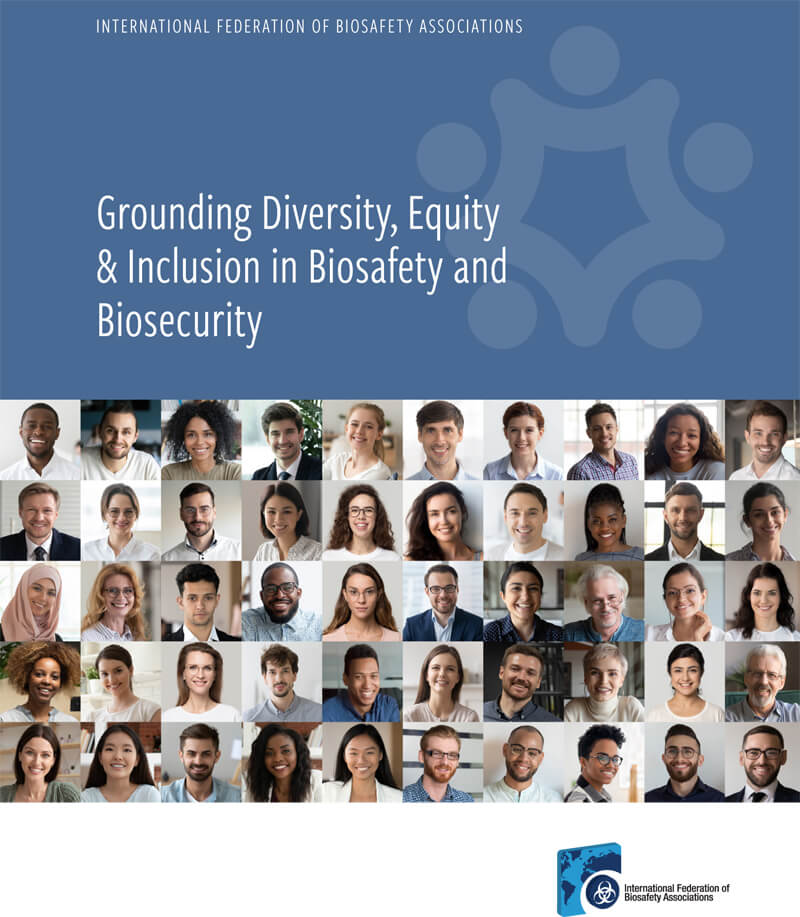 See key results of the IFBA ECC survey here.
Project Sources
Other Selected Resources
–
–
This project was funded in part by the Weapons Threat Reduction Program of Global Affairs Canada