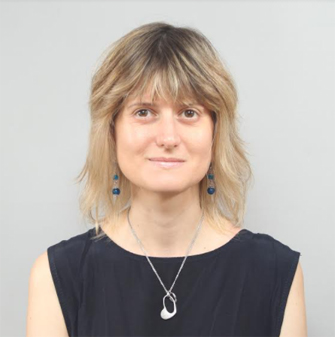 Tatyana Novossiolova
IFBA ECC Member (Bulgaria)
Organization: Center for the Study of Democracy
Current Field/Position: I am a Research Fellow with the Law Program of the Center for the Study of Democracy. In this role, I have conducted research on fundamental rights, diversity and gender-related issues, and the rights of vulnerable social groups, including criminal suspects, minorities, and persons with disabilities. I have also been involved in the development of the Bulgarian Diversity Charter (launched in September 2020), an initiative that seeks to promote non-discrimination, equality, and inclusion at the workplace. At the moment, I am part of a pan-European expert team on the development of a methodology for assessing states' capacities for countering the hostile misuse of CBRN (chemical, biological, radiological, and nuclear) materials and knowledge.
Special Interests: Over the past ten years, biological security has been a primary area of research interest. My doctoral research examined the governance of biotechnology in Post-Soviet Russia with a focus on the role of life science professional cultures. Prior to joining CSD, I have served as a technical expert to the International Federation of Biosafety Associations and the Landau Network-Fondazione Volta, Italy; held internships at the Bradford Disarmament Research Centre, UK, and the UNODA Biological Weapons Convention Implementation Support Unit in Geneva; and consulted government agencies, international organisations, and non-governmental stakeholders on the development and implementation of scientist engagement and education programmes on biological security. Selected publications include:
Novossiolova, T. and Martellini, M. (2019) 'Promoting Responsible Science and CBRN Security through Codes of Conduct and Education', Biosafety and Health, vol.1:2, https://doi.org/10.1016/j.bsheal.2019.08.001.
Novossiolova, T. (2017) Governance of Biotechnology in Post-Soviet Russia, Palgrave.
Novossiolova, T. (2016) Biological Security Education Handbook: The Power of Team-Based Learning, University of Bradford, https://bradscholars.brad.ac.uk/handle/10454/7822.
Whitby, S., Novossiolova, T., Walther, G., and Dando, M. (2015) Preventing Biological Threats: What You Can Do, University of Bradford, https://bradscholars.brad.ac.uk/handle/10454/7821.
What Attracted You to the ECC?: I am a strong believer in the value of diversity as a vehicle for originality, creativity, and innovation. When it comes to biosafety and biosecurity, 'no one size fits all'. Hence, it is important that local needs, priorities, and context are considered, in order to ensure that the implemented policies, strategies, and measures are effective, adequately resourced, and sustainable. Realising this ideal requires countering stereotypes (e.g. age, gender, disability, race, origin etc.) and creating opportunities for the active and constructive participation of all relevant stakeholders.