Biosafety and biosecurity professionals provide an essential role in safeguarding infectious disease agents in clinical and research laboratories and other settings where biological materials are handled. Masinde Muliro University of Science and Technology (MMUST) has developed a new undergraduate BSc. program in Biosafety & Biosecurity in collaboration with the International Federation of Biosafety Associations and with technical expertise from the University of British Columbia's Department of Safety & Risk Services. For the past 12 years, MMUST's Department of Medical Laboratory Sciences has been actively educating students through their BSc. in Medical Biotechnology and BSc. in Medical Laboratory Sciences.
MMUST has prepared the curriculum for a new undergraduate BSc. degree program in Biosafety and Biosecurity which models and leverages these existing programs. All students undertake related core courses in the first two years of study, followed by specialized courses in biosafety and biosecurity with practical laboratory experience in their later academic years. The experiences and lessons learned at MMUST will be shared with the international biosafety and biosecurity community for further implementation in universities globally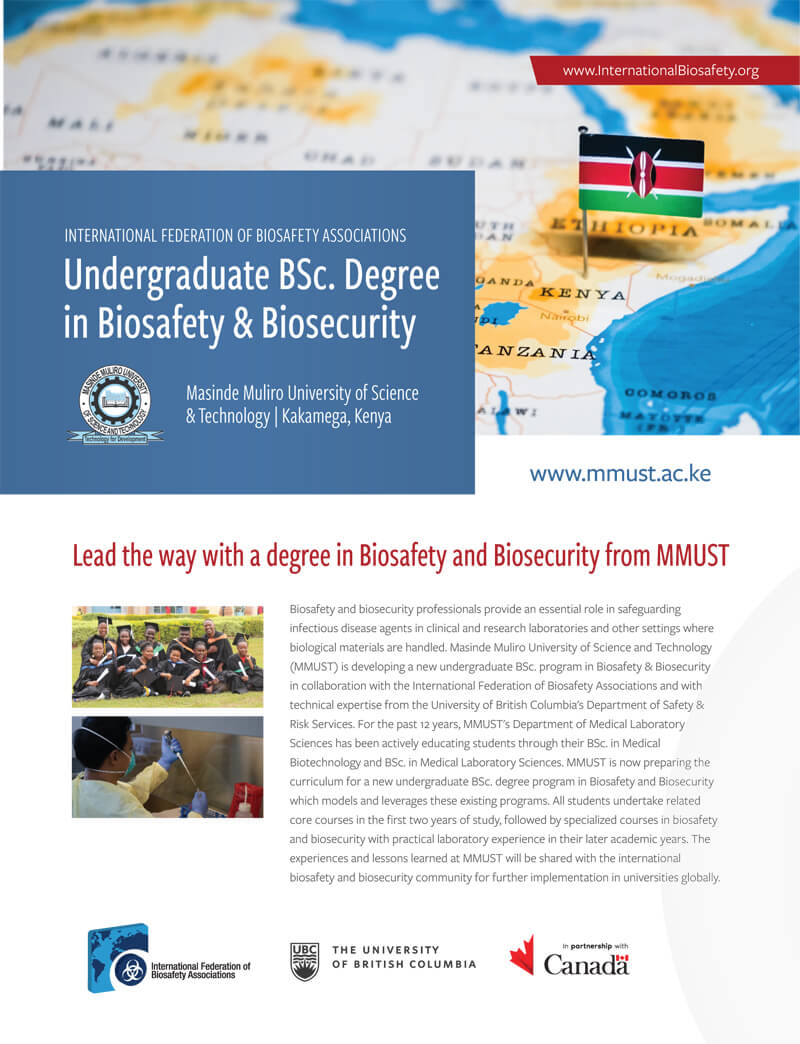 The IFBA is grateful for the support provided by the Weapons Threat Reduction Program of Global Affairs Canada for this project.