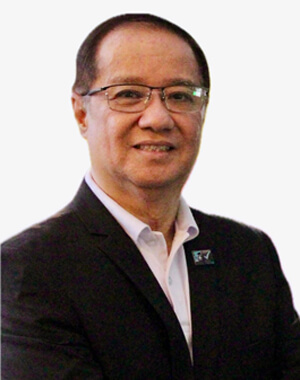 Martin Moreno
Chair (Philippines)
Dr. Miguel Martin Moreno, an esteemed figure in the field of lab biosafety, biosecurity and biorisk management, has made significant contributions to the promotion of biosecurity and biosafety practices in the Philippines and globally. With a wealth of 15 years' experienceand expertise, Dr. Moreno has held various leadership positions in prestigious internationally known organizations, such as the BioRisk Association of the Philippines 2015, Inc. (BRAP2015) as Founding President, the International Federation of Biosafety Associations (IFBA) as Board Vice Chair, and the Asia-Pacific Biosafety Association (A-PBA) as EXCO Member.
Primarily recognizing the importance of ethical responsibility, Dr. Moreno emphasizes the need to protect the well-being of individuals, communities, and the environment. With his involvement in various committees and working groups, he actively strives to analyze, reduce, and monitor biological hazards in diagnostic, teaching, and research laboratories across the country.
In line with his dedication to promoting laboratory biosafety, biosecurity and biorisk management (BSSBRM), Dr. Moreno's current focus is on the Certified Biosafety Professional Expertise Training Course (CBPetc). This BRAP flagship program, funded by the U.S. Department of State Biosecurity Engagement Program and facilitated by CRDF Global in partnership with the IFBA, aims to produce certified biosafety professionals through an intensive 7-week training course spread over 10 months. The inaugural batch of graduates is set to mark a significant milestone in October 2023.
Dr. Moreno's exemplary leadership and commitment to compliance with regulations, global security, and ethical responsibility serve as an inspiration to the BSSBRM community. Through his ongoing efforts, he continues to create a safer and more secure environment for handling biological materials, ensuring the protection of individuals, enhancing global security, and upholding ethical standards.
In conclusion, Dr. Martin Moreno's unwavering dedication to lab biosecurity and his numerous contributions to the field exemplify his commitment to mitigating risks, contributing to global security, and upholding ethical responsibility. His leadership and expertise serve as a beacon of best practices, fostering a culture of safety, security, and responsible conduct in laboratory settings.