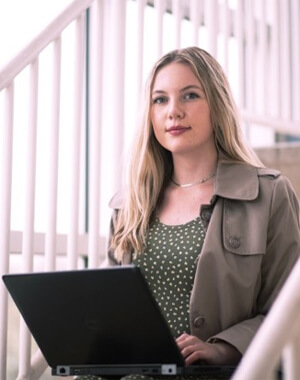 Stephanie Norlock
Senior Program Officer
Stephanie Norlock is IFBA's Senior Program Officer, and facilitates many of IFBA's programs, including the IFBA Global Mentorship Program and IFBA Equity-Focused Coordinating Committee. She is also active in the Youth4Biosecurity Network, GHSA APP3 working groups, and iGEM's Human Practices Committee.
At IFBA, Stephanie's work largely addresses sustainable workforces in biosafety and biosecurity, including their development and accessibility. Her activities range from representing IFBA and its associations' interests at the Biological Weapons Convention and UNSCR1540 meetings, to direct engagement and collaboration with IFBA's global network of Global Mentors and Mentees, and Certified Professionals. Concurrent with her experience at IFBA, Stephanie has also developed considerable professional experience in the life sciences through her work with Carleton University's Faculty of Science, as well as the Canadian Health Adaptations, Innovations, and Mobilizations (CHAIM) Centre specializing in quantitative research methods and One Health, respectively.
Stephanie holds a Masters of Science in Neuroscience from Carleton University, as well as an Honour's Bachelor of Science in Psychology from the University of Ottawa. Her past research, in affiliation with organizations such as the University of Ottawa's Centre for Neural Dynamics and the Ottawa Hospital Research Institute, has focused on computational and systems neuroscience. Stephanie is also an IFBA Certified Professional in Biorisk Management.