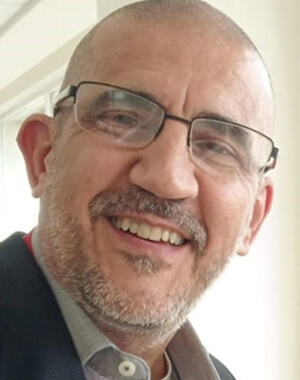 Cláudio Mafra
Chair (Brazil)
Dr. Cláudio Mafra has a Doctor of Veterinary Medicine (DVM), Master of Science (MSc), and Doctor of Philosophy (PhD) degrees. Additionally, he completed a postdoctoral fellowship at the WHO Collaborating Center for Tropical Diseases and the Center for Biodefense and Emerging Infectious Diseases, Galveston National Laboratory, in the University of Texas Medical Branch at Galveston, USA.
Currently, Dr. Mafra serves as a Full Professor in the Department of Biochemistry and Molecular Biology at the Federal University of Vicosa (UFV), Brazil. He also contributes as a professor and advisor to the Master's and Doctorate Programs in Applied Biochemistry at UFV and other higher education, research, and innovation institutions. His expertise covers Parasitic Diseases, Biochemistry and Molecular Biology of Parasites and Vectors, Bioinformatics, and Molecular Epidemiology.
With a strong interest in the Management and Governance of Biosafety and Biosecurity, Dr. Mafra's work addresses international regulations, daily practices, and routines. He also focuses on understanding the unique challenges of Latin America and related countries, supporting several institutions in developing biosafety, biosecurity, and high biocontainment facility projects.
Dr. Mafra has acted as a consultant, contributing to the study of the future Brazilian BSL-4 laboratory and the National Biosafety and Biosecurity Policy. He has written the book "Thinking of a Strategic Infrastructure: The Brazilian BSL-4 Laboratory". Presently, he serves as the President of the Brazilian Society of Biosafety and Biosecurity (SB3), promoting the advancement of the field on both national and international levels.