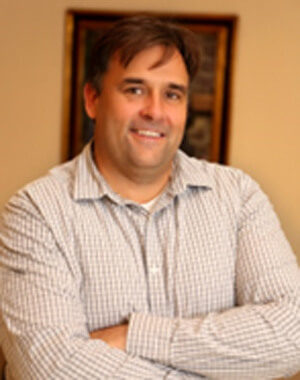 Eric Cook
Board Member (USA)
Eric Cook, MPH, CBSP,  is the corporate biosafety officer for Sandia National Laboratories and a Principal Member of the Technical Staff in the Global Chemical Biological Threat Reduction Program where his work focuses on promoting global laboratory biorisk management (BRM).
Most of his work focuses on biorisk management training and trainer/curriculum development; laboratory risk assessments; and mentoring biorisk management advisors. Eric served as the Biosafety Officer for Dartmouth College in Hanover, NH for five years where he established the biosafety program at the college. He was a Biosafety Officer at the Massachusetts Institute of Technology (MIT) for six years prior to that. While at MIT, Eric completed his Master's Degree in Public Health at Boston University with a focus on Environmental Health. Eric has special expertise in infectious substance shipping. Prior to his biosafety officer work, he worked for Saf-T-Pak, Inc. a company specializing in infectious substance packaging. While at Saf-T-Pak, he developed training materials; answered regulatory questions; served on the Canadian General Standards Board to develop package standards; designed, developed and tested infectious substance packaging.
He has been a member of ABSA International since 1997 and recently received the prestigious John H. Richardson Special Recognition award for contribution to the profession of biosafety. He has been a Certified Biosafety Professional (CBSP) since 2005.