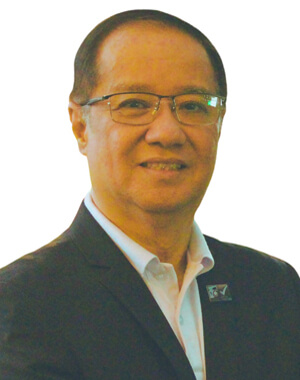 Martin Moreno
Board Member (Philippines)
Dr. Miguel Martin N. Moreno is a pathologist who served as Biosafety Officer at the Philippines' premier medical center from 2011 until his early retirement in 2019.
He founded and served as President of the BioRisk Association of the Philippines 2015, Inc. (BRAP2015) for two terms (6 years). BRAP2015 is an active biosafety association in the Philippines that has brought new knowledge from international biosafety associations around the world, such as APBA, IFBA, and ABSA International, to name a few.
Dr. Moreno is the Vice Chair of the IFBA Board of Directors and holds IFBA professional certification in Biorisk Management and Biosecurity. He collaborates closely with the IFBA and encourages Filipino biosafety professionals to become certified as well.