Professional Certification – Setting a High Standard for Biorisk Management in Mali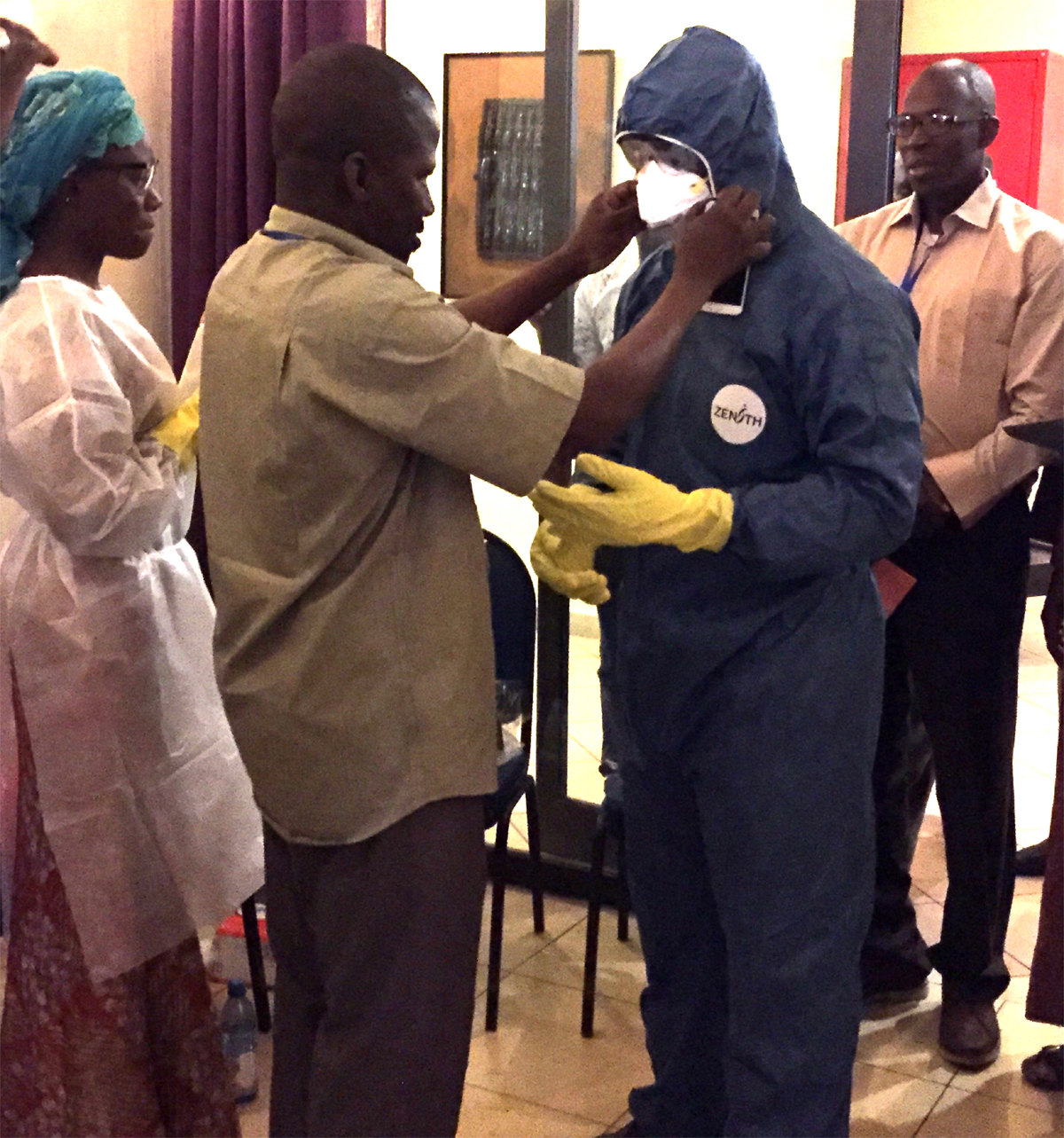 Established in 2011, the Mali Association for Biosafety & Biosecurity works to strengthen biosafety and biosecurity
Established in 2011, the Mali Association for Biosafety & Biosecurity (MABB) www.ambios.org works to strengthen biosafety and biosecurity and achieve their long-term vision of "Safety and Biosecurity for All in Mali and West Africa". The MABB collaborates with government departments and agencies, local and international partners to develop policies, standards and best practices in the safe and secure handling of infectious materials.
After successfully obtaining their IFBA Professional Certifications in Biorisk Management and Biosecurity, MABB members have been engaged in delivering biorisk management training programs, conducting biorisk assessments, developing a university biorisk curriculum, and assisting the government with the development of draft legislation and standards for the management of biological risks in Mali. Professional Certification has had a positive impact in Mali, setting a high standard for competency, raising national visibility, and facilitating a pathway to enhanced engagement and responsibilities for the MABB.
The Association is currently planning additional certification opportunities for their members, partners and stakeholders in conjunction with the 1st Congress on Biosafety & Biosecurity to be held March 16-18, 2020, in Bamako, Mali.
BA Certification processes has helped NiBSA to improve along professionalizing biosafety as a discipline and helped improve our health systems in Nigeria through safe laboratory practices andpathogen handling.
Current Certification Sponsorship Opportunities
How Does Sponsorship Work?
The IFBA partners with corporations and partners who wish to sponsor a candidate's certification exam or recertification fees. Pairing of sponsors and candidates in a country or region is based on several criteria including:
The sponsor's desire to support an individual in a certain country or region based on their core business
A need identified by the IFBA or its Member Biosafety Associations
Requests from individual candidates for sponsorship of their exam fees
Payment for candidate exam fees are made directly to the IFBA Secretariat and not to the individual candidate.