Pakistan Biological Safety Association Copy
The IFBA is pleased to feature a different Member of our organization each month. "Get to Know our Members" serves to highlight the activities of our regional and national associations, allowing individuals to get to know others in our global biosafety community. Members are picked randomly each month to ensure equitable representation.
OUR PROFILE
Pakistan Biological Safety Association envisions a biosafe and biosecure Pakistan by establishing itself as a national and international consulting body for biosafety and biosecurity, building on its existing network among institutions nationally to strengthen health safety programs in all labs and health facilities, by doing capacity building, research outreach and instilling community of practice in the scientific community.
The Pakistan Biological Safety Association is a non-profit, non-governmental professional organization dedicated to the provision of comprehensive knowledge related to biosafety issues in Pakistan. The society is working under Dr. Aamer Ikram President PBSA. PBSA has more than 550 life members,1000 trained biosafety professionals, more than 300 affiliated institutes nationally and internationally. We have successfully organized huge number of Workshops all over the country since 2008. The basic concept behind the idea is to promote biosafety as a scientific discipline and serve the initial and growing needs of biosafety in Pakistan.
PBSA is a national treasure for those serving on the front-lines against infectious diseases in Pakistan. With access to multiple human resources – they house the capacity to serve research and clinical laboratorians – along with nurses and doctors who battle against emerging infectious diseases. PBSA's leadership and commitment to a safer Pakistan along with the mission of service to those fighting infectious disease threats is commendable. Each and every one of its members and employees represent the spirit of the organization; driven, committed, and acutely aware of how PBSA's potential is to grow.
PBSA now tends to cover the whole country through a network of regional chapters, and is now working on its organizational and strategic model in order to become more autonomous and sustainable. PBSA has multiple national and international partners including the IFBA; Fogarty International Center, National Institutes of Health; Behavioral-Based Solutions, US; XIBIOS (Belgium); and ASM. PBSA stands as an excellent example of professional organizations' ability to prioritize a culture of biosafety and responsible conduct, and its engagement with the concept can be used as a model for other professional organizations, state initiatives, and international partnerships to replicate.
Please visit the PBSA website at http://pbsa.org.pk/ for further details about the organization.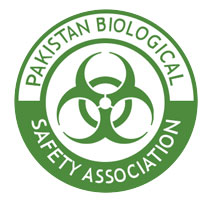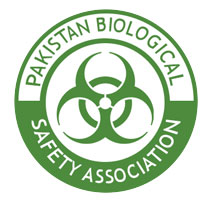 CONTACT
0010 Lower ground level, Al Safa Heights 2,
St 73, F11 Markaz, Islamaba
Phone: 051-8311874-5
Fax: 613-231-3970
PREVIOUS FEATURED MEMBERS