Biosafety Heroes
The IFBA has created a Biosafety Heroes program to identify and celebrate extraordinary individuals who make significant contributions to help others in the field of biosafety and biosecurity. IFBA Biosafety Heroes are exceptional and inspiring individuals honored by the global biosafety community as having made a difference for the better. Biosafety Heroes serve as role models, showing others that each individual is important and can contribute to the global fight against infectious diseases. Awards are given at IFBA or member association meetings. The first awards were given at the IFBA meeting in Bangkok, Thailand in Feb 2011.
Selection Criteria
Nominees are selected on their uniqueness, the specific accomplishments he or she has achieved that are truly remarkable, and the impact their work has had on others.
Preference is given to individuals who

operate in an environment where biosafety funds are limited, and/or where the importance of biosafety is not fully appreciated.
have not yet been recognized with other biosafety awards.

Nominations are welcome for people at all stages in their careers.
Selection Mechanism
Nominations can be made by anyone. They should be emailed to the International Federation of Biosafety Associations: secretariat@internationalbiosafety.org

The deadline for nominations for the 2019 awards is 1 November 2019.
Nominations are welcome at any time. Once received they will be considered for at least one year.

Winners are chosen by a selection committee based on the criteria outlined above.
IFBA Biosafety Heroes Working Group Members:
• Michael Weaver, USA (Chair)
• Ben Fontes, USA
• Albert Bunyasi (previous awardee), Kenya
• Viji Vijayan, Singapore
• Lela Bakanidze (previous awardee), Georgia
• Plebeian Medina, Philippines
• Tatyana Novossiolova, Bulgaria,
• Helen Leonard, Australia
2018 IFBA Biosafety Hero
The following outstanding individual who, through recognition by an international panel of their peers, has been awarded the distinction of being named IFBA's 2018 Biosafety Hero
Since 2011 Dr. Ndumu has served as First Designate Biosafety and Biosecurity officer at the National Veterinary Laboratory of the Ugandan National Animal Disease Diagnostic and Epidemiology Centre, MAAIF, a position he accepted without additional compensation. He has been the coordinator of significant biosafety and biosecurity upgrades at his institution performed under two separate US Government programs and played a lead role in the implementation of CWA 15793 there.
He also coordinated the investigation and rapid response to anthrax outbreaks in several areas of Uganda that killed hundreds of wild and domestic animals. After being trained as a biorisk management trainer himself Dr. Ndumu went on to train others in Uganda, in both the animal and public health sectors, and has also written SOPs and other documents relevant to that.
He began these activities at a time when current ideas and disciplines of biorisk management were little understood and at the very infancy in the Ugandan veterinary sector, but tirelessly worked to change opinions.
He is a member of the African Biological Safety Association and the Biosafety and Biosecurity Association – Uganda and has been a member of the American and other biological safety associations. Dr. Ndumu has also donated his time to the IFBA, serving on the Biocontainment Engineering Working Group, and providing assistance to the development of the certification program examinations.
He was in the first cohort of Africans to receive IFBA Professional Certification in Biorisk Management and is also IFBA Certified in Biological Safety Cabinet Selection, Installation, and Safe Use.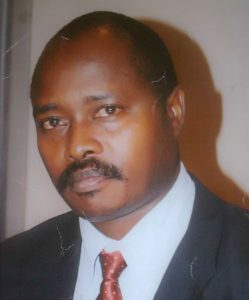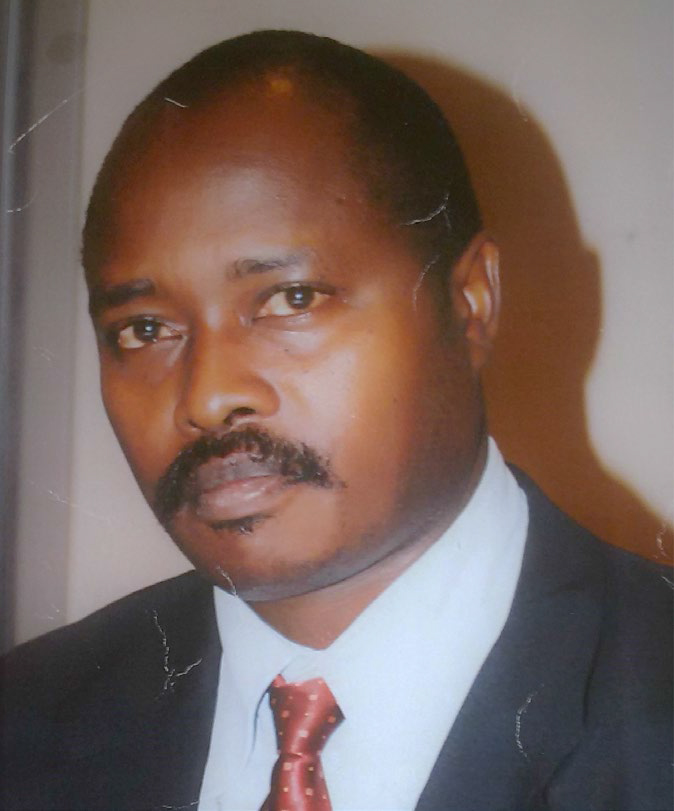 Deo B. Ndumu
First Designate Biosafety and Biosecurity Officer
National Veterinary Laboratory,
National Animal Disease Diagnostic and Epidemiology Centre (NADDEC),
Ministry of Agriculture, Animal Industry and Fisheries (MAAIF)
Entebbe, Uganda
IFBA Certified Professional Biorisk Management
IFBA Certified Professional Biological Safety Cabinet Selection, Certification, and  Safe Use
Past recipients of the Biosafety Hero Award