WHO WE ARE
The International Federation of Biosafety Associations (IFBA) is not-for-profit non-governmental organization of regional and national Biosafety Associations from all areas of the world. We are a global community of certified biorisk management professionals, scientists, laboratory personnel, architects, engineers, academics and policy makers who have a common interest in advancing biosafety and biosecurity.
Latest News and Events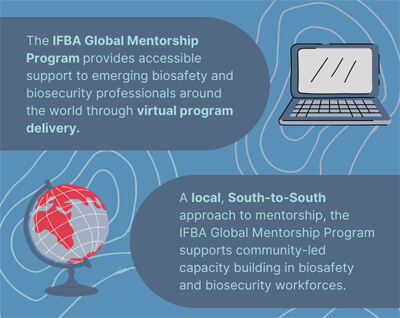 IFBA's professional certifications set a high standard for competency in biosafety and biosecurity.

IFBA's global network of mentors and mentees are brought together to discuss regional/global biosafety and biosecurity issues.

When you sponsor a certification exam candidate, you measurably strengthen global health security capabilities.